Duratred® Elite
Duratred® Elite is a premium quality aluminium and carpet strip mat. With its nylon pile inserts, it boasts a low 10mm design same as the Duratred® 516 entrance matting system. The plush nylon pile of the insert provides optimum moisture removal in all conditions making this a great choice as a matting system.
Designed for indoor use, Duratred® Elite will not only be practical in soaking up moisture but will provide a professional look at your entrance.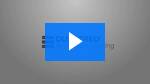 Looking for an entrance matting system?
Request a sample or get a quick quote online today
---
Colours Available
Charcoal
Black
---
Designed to be placed in mat wells.
Vinyl joining strips with cushioning feet fitted to isolate metal to metal and metal to concrete contact, effectively eliminating noise from foot traffic.
Quality components ensure longevity in appearance and performance in even the highest traffic areas.
---